It was a busy weekend at CMCC during our second time hosting Doors Open Toronto, May 27 and 28. We welcomed 300 people, offering interactive tours highlighting both the building features and our program. Some of the visitors were Doors Open Toronto fans, many were neighbours curious about what goes on at 6100 Leslie. We also had current students and their family members, potential students and their families, and many others.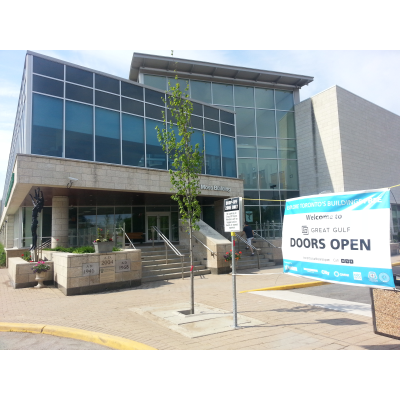 Together, 26 volunteers including a local member of our community generously volunteered their time as greeters, tour leaders, room monitors, presenters, information outreach interns, tour backups, and more, ensuring a good experience for visitors and helping to promote CMCC .
Feedback has been extremely positive. Visitors were impressed by the beautiful campus, the warm welcome they received, and the impressive knowledge of the students and staff.
Again this year, visitors were captivated by the demonstrations in the Sim Lab and Anatomy museum. The interns who participated in their first information outreach for this clinic year accompanied many of the tours and helped to answer questions from the public both about the profession, clinic services, the education, general overall health questions and some came away with a potential patient or two as well.