Congratulations to Dr. Pierre Cote (Class of '89) who was honoured with an award for Research Excellence (Senior Researcher Category) by the University of Ontario Institute of Technology at an event held on December 5.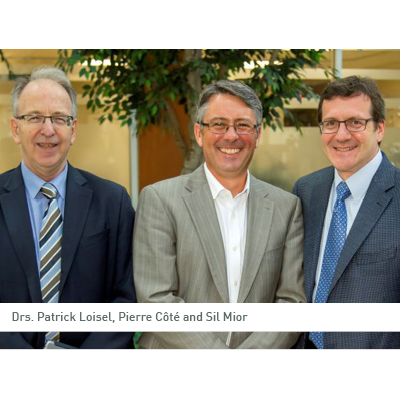 The award recognizes faculty who have achieved national and international success and recognition through their research activities and enhanced the university's reputation as a research-focused institution.
Dr. Cote is Director of the UOIT-CMCC Centre for Disability Prevention and Rehabilitation, which strives to reduce disability through team research and knowledge exchange. The Centre works with related health research and innovative supportive agencies, educational partners, health-care delivery institutions, industry and government to examine questions focused on the prevention and management of chronic musculoskeletal and psychological conditions and disabilities. Research at the Centre will generate new ideas involving integrated, collaborative and evidence-informed approaches to health care.
A list of projects can be found on the Centre's website at www.cdpr-research.org