Backs in Motion 2018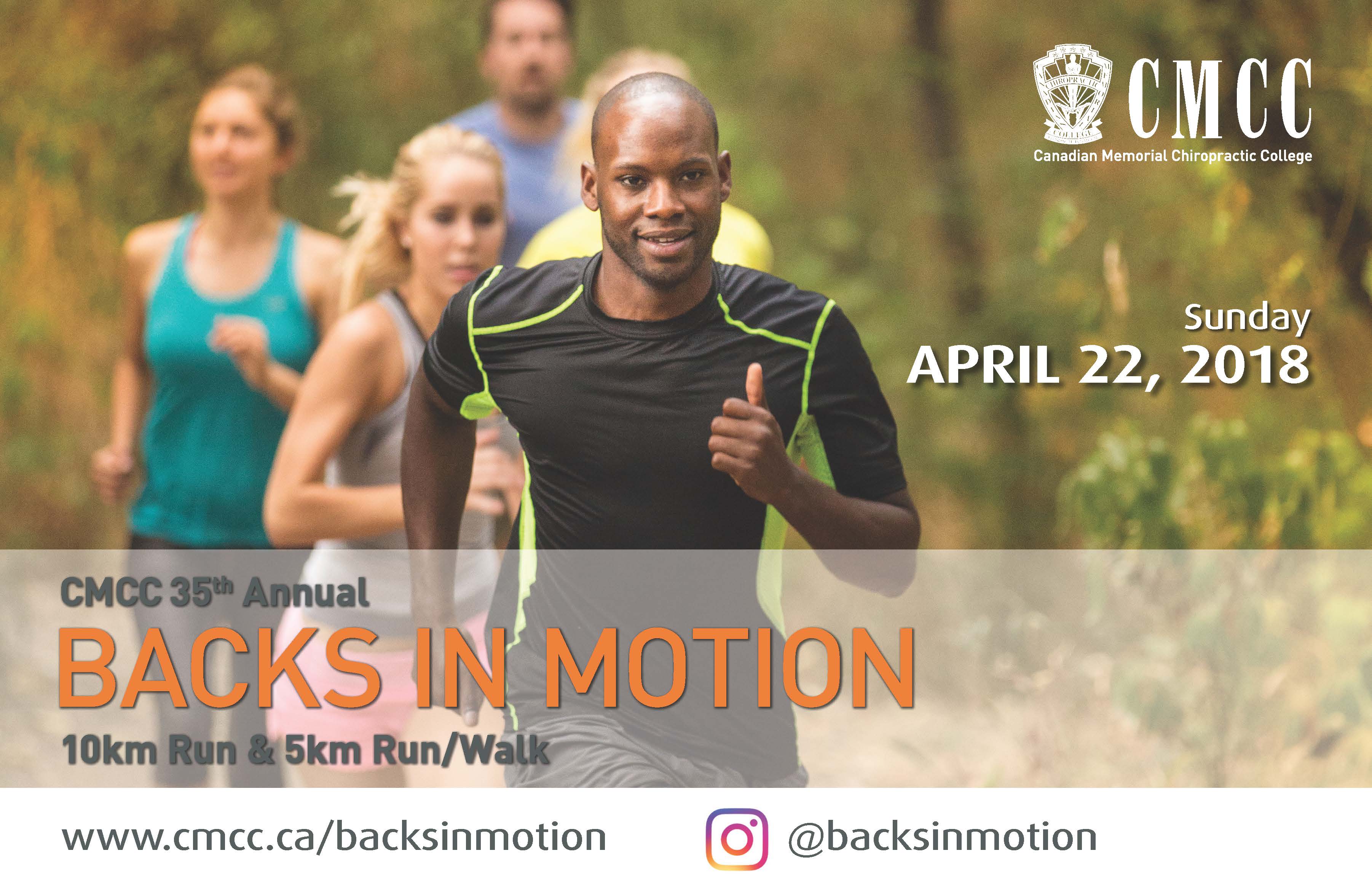 Backs in Motion is CMCC's annual 10km run and 5km run/walk. In its 35th year, Backs in Motion raises over $50,000 each year in support of chiropractic education, research and patient care at the Canadian Memorial Chiropractic College.
Backs in Motion brings together over 500 competitive and recreational participants of all ages. The course explores the beautiful East Don Parkland trail, a northerly, scenic stretch of the Don offering a chance to see the river and its valley unencumbered by rail lines and expressways.
Backs in Motion awards over 100 prizes to: the top three male/female overall finishers and the top three male /female finishers in each age category for the 5k and 10k run, In addition, participant and placement medals are awarded for kids.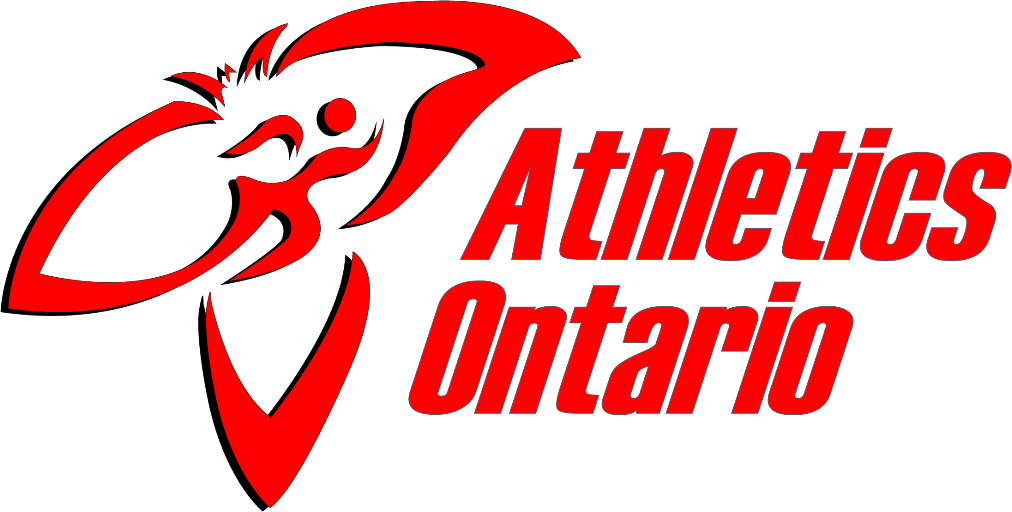 Accreditation class AA
201804012
Run/Walk Registration - opens early February
To bring a dog along for the walk portion of the event, please complete the dog registration form.
Fundraising
Start Fundraising! Help support chiropractic education, research and patient care at the Canadian Memorial Chiropractic College.
Set-up your fundraising page by following the link below:
https://www.canadahelps.org/en/charities/canadian-memorial-chiropractic-college/p2p/backsinmotion/
Have questions? Read our helpful "step-by-step guide"on how to set-up your fundraising page.
For offline donations (cash or cheques) please download the pledge form. Please ensure you include these amounts on your CanadaHelps fundraising page.
Please note: your registration fee will be refunded if you raise pledges for your run/walk:
Students (CMCC & other schools): raise $50 in pledges
Friends of CMCC, staff and faculty: raise $100 in pledges
Volunteer Registration
We need 100 enthusiastic volunteers to make Backs in Motion a huge success, with tasks ranging from greeters and event day registration, to course marshalls and traffic control, and others in between.
All volunteers will receive a volunteer t-shirt, will be entered into a draw for a prize pack worth $100 and will receive a validation letter for a maximum of 5 hours (if requested).
Sponsorship
Backs in Motion provides an opportunity for your brand to be visible to several thousand members of the CMCC community. View our sponsorship package to learn more about the benefits of being a sponsor.
Contact David Coleman, Director of Alumni Relations at sponsorship@cmcc.ca for more information, or register as a sponsor for the event online:
2018 Sponsors
A sincere thank you to all of our 2018 sponsors who have contributed to this year's run/walk.
Bronze Sponsors




Run Kit Sponsors

Media Sponsor

Student Challenge Prize Sponsor