Backs in Motion 2018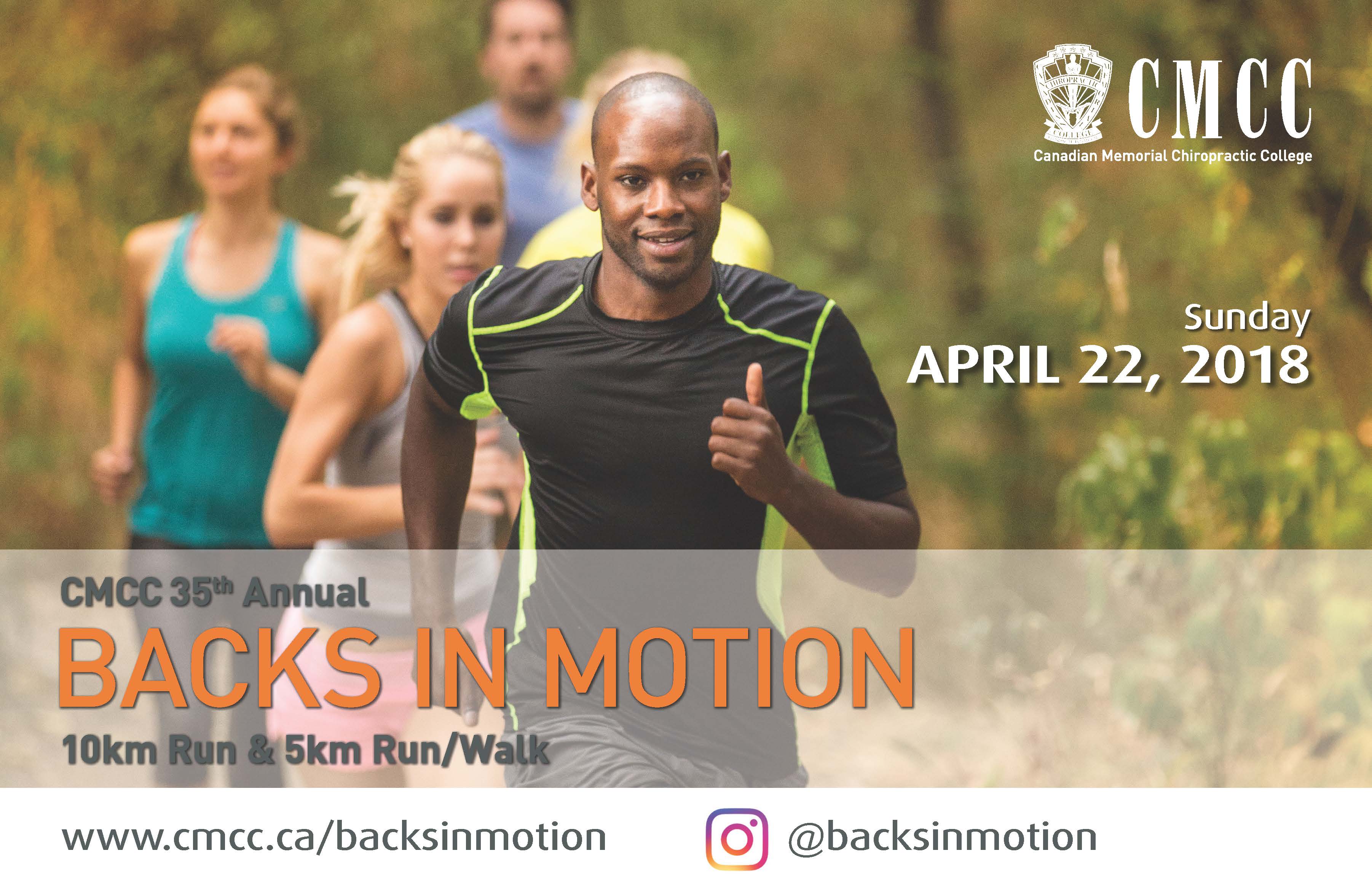 The 35th annual Backs In Motion took place on Sunday, April 22 in perfect weather conditions. This was the first time the event took place entirely in the park system.
Many thanks to all the participants and volunteers who helped make the event such a big success.
In total there were 341 participants comprised of 166 in the 5k run, 78 in the 10k, 81 walkers and 16 of our four legged friends.
To date the event has raised over $73,000 with donations still being accepted.
The event concluded with an awards ceremony in which overall and category winners received medals and prizes such as running shoes, prefab othotics , athletic socks and shirts, gift certificates and more courtesy of The Orthotic Group, Running Free, Saucony and Lululemon Athletica. Our younger runners all received participant medals.
Congratulations to all the winners and participants
Overall Winners
| | | |
| --- | --- | --- |
| 10 km | Name | Time |
| Male | Thomas Coughler | 31:28 |
| Female | Carrie Snauchuk | 42:01 |
| 5 km | | |
| Male | Stuart MacPhearson | 16:22 |
| Female | Hannah Woodhouse | 17:07 |
Fundraising still open!
You can still donate to Backs In Motion by supporting one of our many fundraisers or by making a general donation.
You can connect to our fundraising pages to make a donation: https://www.canadahelps.org/en/charities/canadian-memorial-chiropractic-college/p2p/backsinmotion/
To make a general donation to Backs In Motion please click on the following tab.
All proceeds help support chiropractic education, research and patient care at the Canadian Memorial Chiropractic College. Thank you for your support.
Thanks to the City of Toronto!
A special thanks to the City of Toronto's Parks, Foresty and Recreation Division for helping to clear off the trails following the storms in the area, were it not for their help the event would not have taken place!
2018 Sponsors
A sincere thank you to all of our 2018 sponsors who have contributed to this year's run/walk.
Bronze Sponsors




Run Kit Sponsors

Official Supplier

Media Sponsor

Student Challenge Prize Sponsor