Ontario BackSwing 2020 will take place on September 10!
Scroll down for photos from last year's tournament!
Thank you for supporting the 15th annual BackSwing Golf Tournament which took place on Thursday, September 12. After receiving early morning drizzles and a weather forecast of 80% chance rain, clouds quickly dissipated before 10am to turn into a beautiful sunny day!
Ontario BackSwing is CMCC's annual Golf Tournament at Bayview Golf and Country Club, located at Leslie Street and Steeles Avenue in Toronto. Bayview Golf and Country Club is an impeccably groomed, 18-hole championship golf course which winds through gently rolling, tree-lined fairways and water features, leading to large, subtly challenging greens.
CMCC is committed to providing its graduates with the highest standard of chiropractic education. Funds raised at Backswing help us to make great strides in our academic program through enhanced facilities and technology as well as maintaining an active and vibrant research infrastructure.
To date, Backswing Golf Tournaments have raised more than $600,000. We are proud to say we raised $86,000 at Backswing 2019, thanks to the support of participants, sponsors, donors and volunteers.
The tournament once again featured an online silent auction, allowing those unable to attend to bid on great items such as, Raptors and Leafs tickets, foursomes to local golf courses, a chiropractic table, spine models, and much more. A live auction took place during the delicious dinner, hosted by Mr. Allan Freedman. Sandy Hawley, legendary Canadian jockey, was the guest dinner speaker and entertained the audience with some great stories from his lengthy career!
A big congratulations to all of our winners! The overall winning team shot a 59 and was the foursome of: Mr. Marc Lira, Dr. Christopher Taylor, Dr. David Piche, and Dr. Tyson Joseph. The longest drive competitions were won by Dr. Karen Chrobak and Dr. Ed Cambridge, and the closest to the pin was also Dr. Karen Chrobak and Mr. Matt Lau. Unfortunately, nobody won the Jaguar XF prize for our hole in one competition, but there is always next year. We hope to see you there!
An extra special thanks to the Backswing committee led by Chair, Dr. Rocco Guerriero. At the tournament, Dr. Guerriero announced he is stepping down from the committee.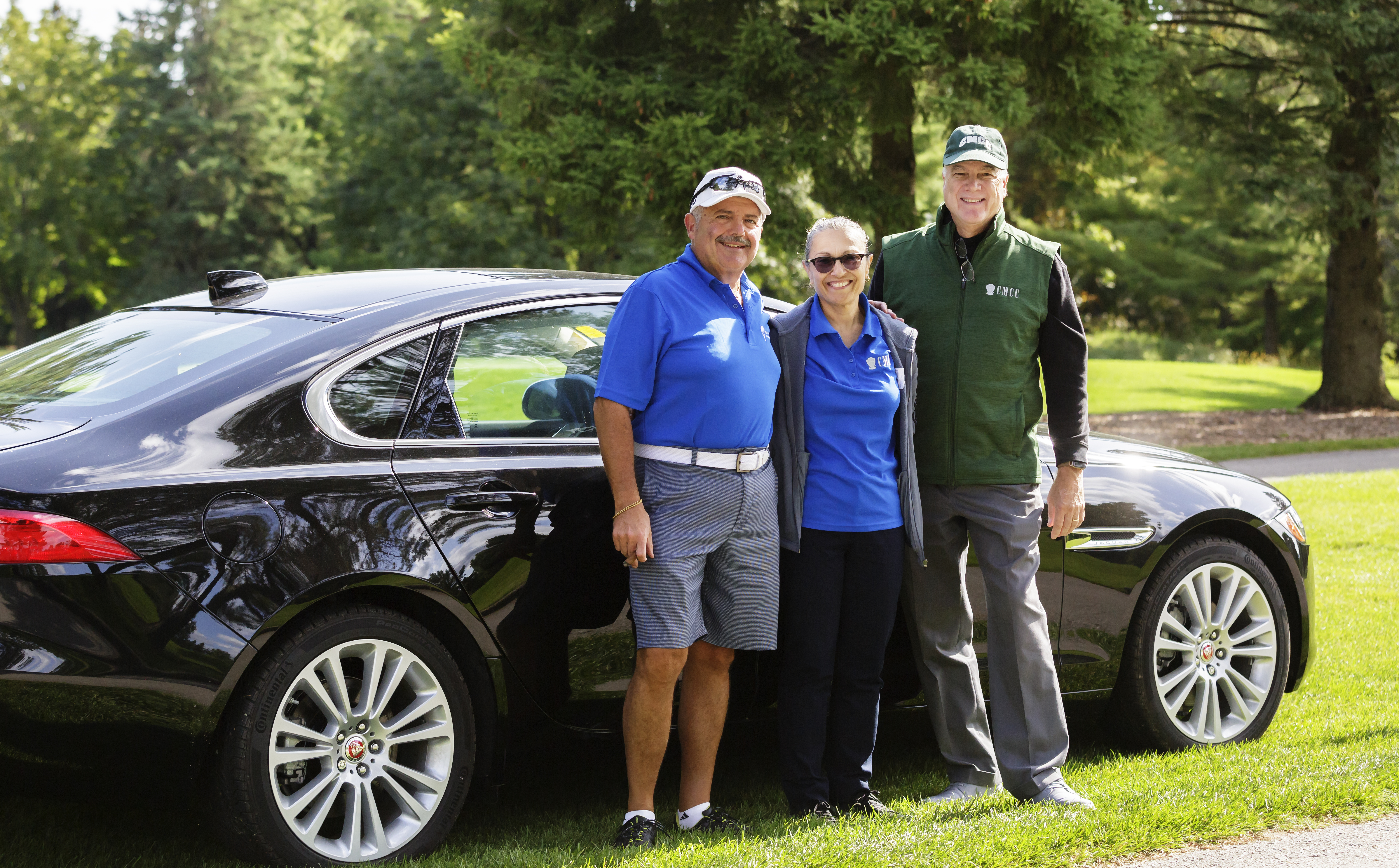 Dr. Guerriero has been Chair since the first tournament in 2005 and has been an inspiration to the many committee members over the years due to his unwavering commitment and leadership. He will be missed.
Thank you,
2019 Committee Members
Dr. Rocco Guerriero
Chair
President, NYRC BC
Mr. Ernie Wolkin
Chartered Accountant
Mr. Stephen Macaulay
Lawyer, AMR LLP
Dr. Tyson Joseph
Walk-In Chiropractic Clinics
Dr. Edward Cambridge
Cambridge Sport & Spine
Mr. Michael Thomas
Investment Guild
Mr. David Coleman
Director, Alumni Relations
Ms. Kristin Earle
Special Events Coordinator
Ms. Alexandria Tremblett
Class of 2022, CMCC