SAVE THE DATE!

Backs in Motion 2018
East Don Parklands
Sunday April 22, 2018
New course route to be announced shortly!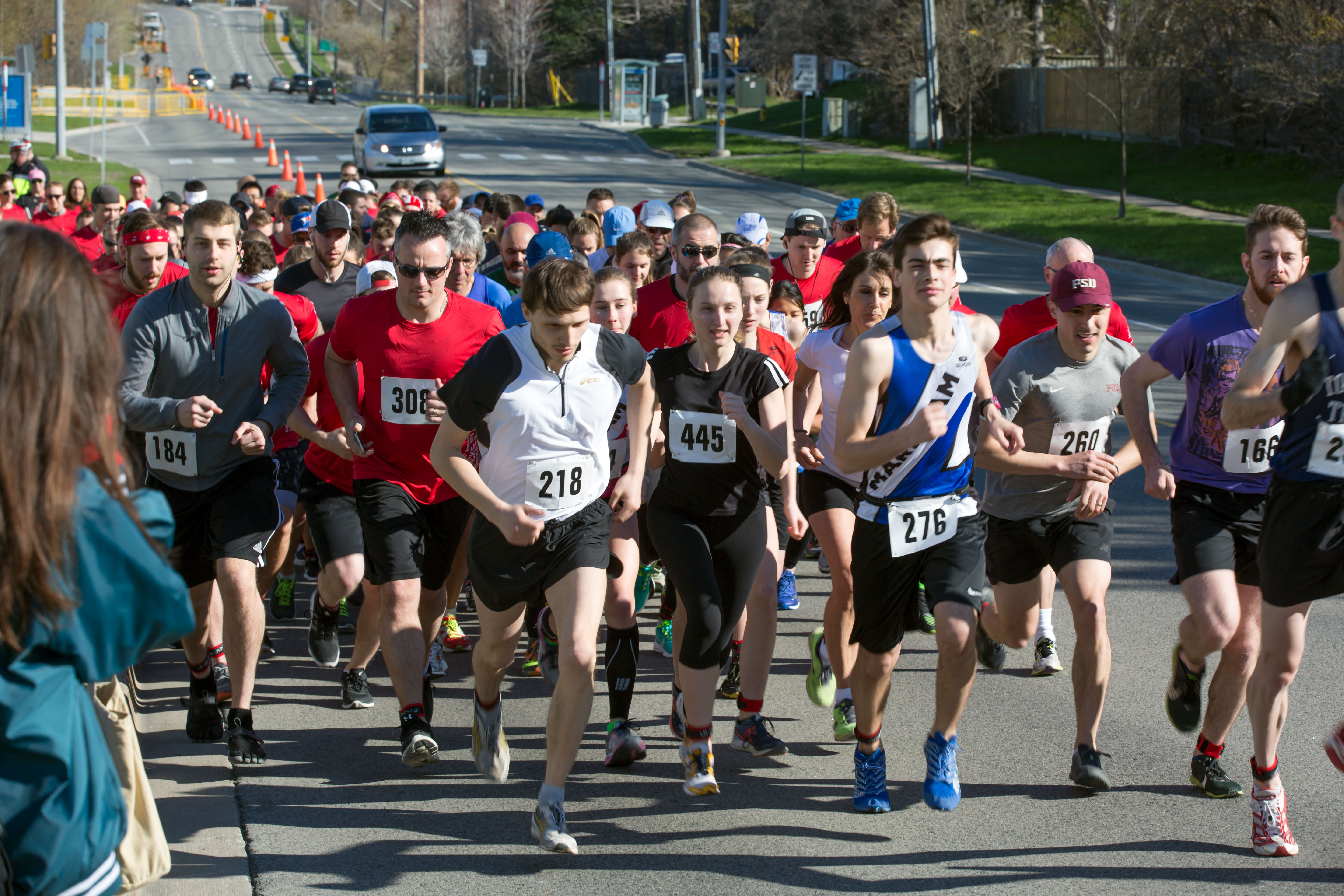 34th Annual Backs in Motion 2017
Attendance was up this year as we welcomed over 400 runners and walkers on a beautiful day in the parkland and area surrounding CMCC. This year's theme was Canada 150.
The fastest man in the 10 km race was Garrett de Jong (Class of '16) with a time of 34:41 followed quickly by Stuart W. MacPherson (Year I) at 36:55 and Peter Huang at 38:35. This is De Jong's third first place win in the race. Congratulations!
The top three fastest women were Emma Mangialardi (Year II) finishing at 41:56, Carrie Snaychuk (Year I) at 42:05 and Eleanor Colledge at 44:42.
In the 5 km race, the top three men were Wesley Rickman at 16:42 (Year IV), Ryan Cassidy at 17:13 (Year I) and Aleksandr Kuternin at 17:19.
The top three women were Joanna Chan at 20:20, with Dakota Poulter a very close second at 20:25, and Katie Wiebe at 21:15.
We were happy to welcome the Sole Sisters back to the run this year, and to see some great school spirit in the form of Team "Running on Empty" with members from CMCC's first year graduate students Drs. Sarah Batley, Melissa Corso, Chris Grant, Christine Meckamalil, Mitch Savic and Justin Young, and many other CMCC groups.