Backs in Motion 2019 – Registration Now Open!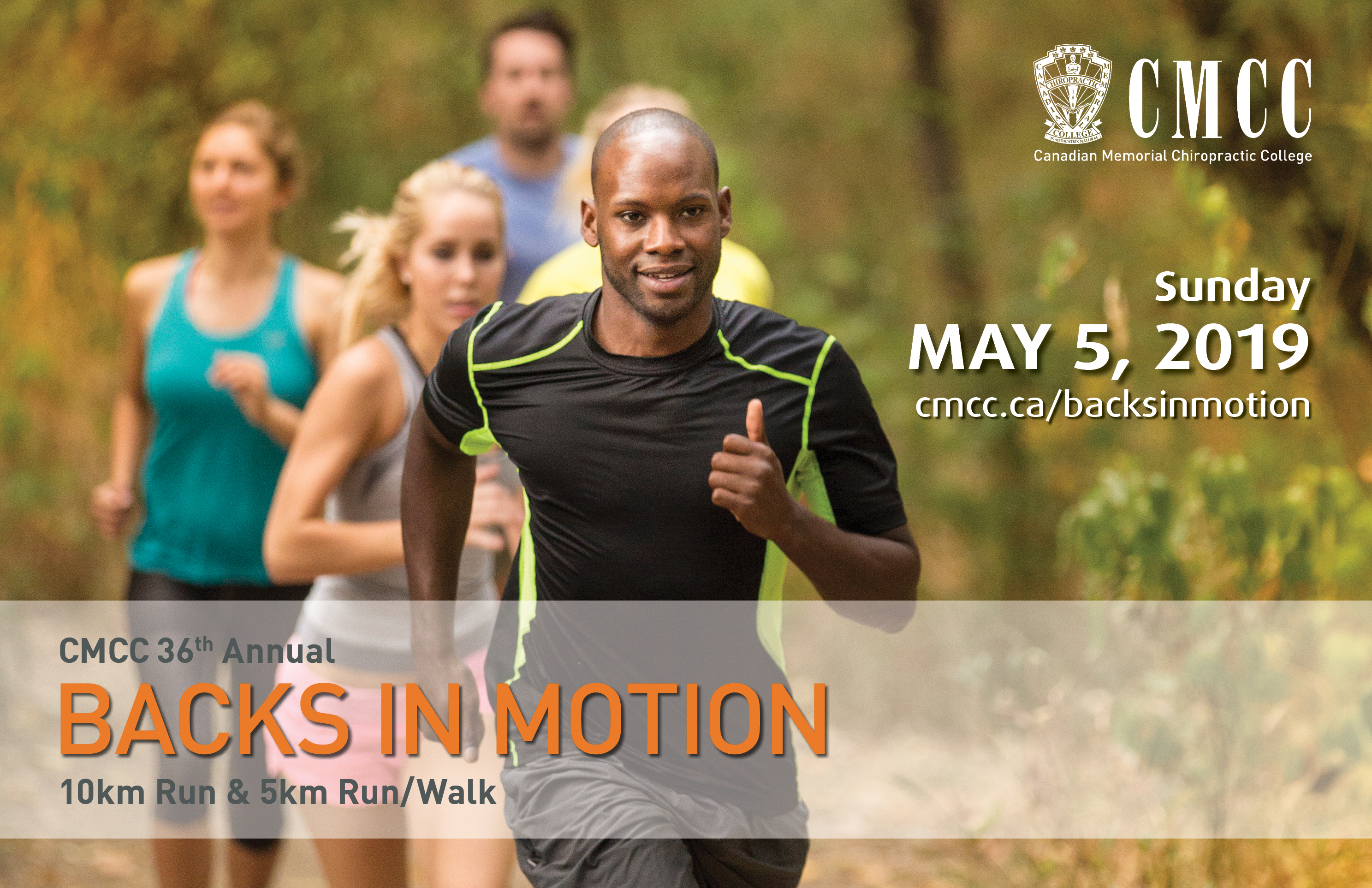 The 36th annual Backs In Motion will take place on Sunday, May 5, 2019.
Backs in Motion is CMCC's annual 10km Run and 5km Run/Walk and is accredited by Athletics Ontario. It raises over $50,000 each year in support of chiropractic education, research and patient care at the Canadian Memorial Chiropractic College.
Once again we will be in the beautiful trails of the East Don Parklands, offering a chance to see the river and its valley unencumbered by rail lines and expressways.
REGISTER NOW!
Register online for this year's Backs in Motion!
We look forward to seeing you on May 5. If you have any questions, please don't hesitate to contact us at events@cmcc.ca or 416-282-2340 ext. 200