Ontario BackSwing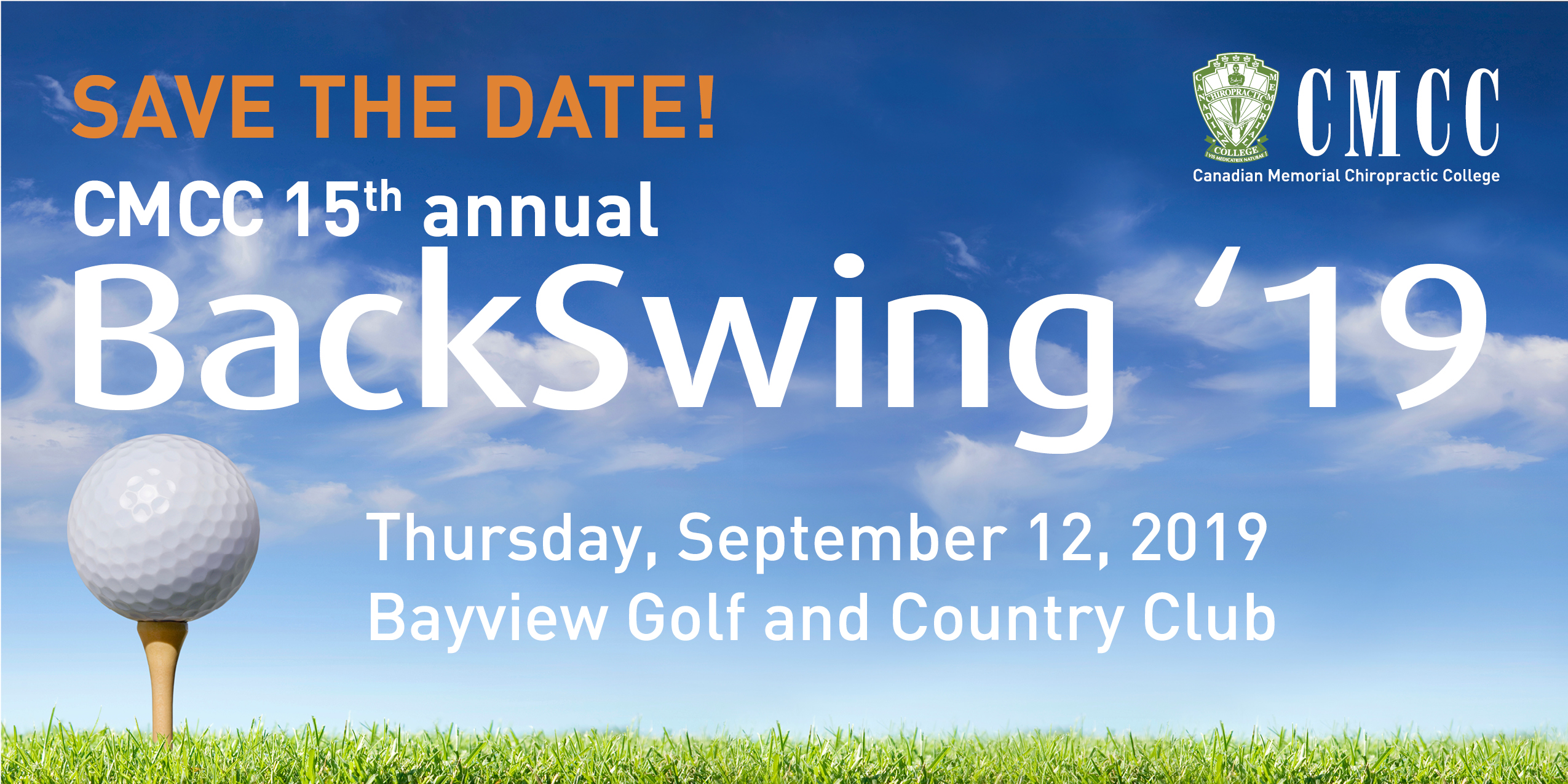 Thank you for attending and supporting Backswing 2018. The event was a great success thanks to the help of our donors, sponsors, attendees, volunteers and the Backswing committee. Your participation and support helped us raise over $91,000 in support of chiropractic education, research and patient care.
A big congratulations to this year's tournament winners: Dr. Tyson Joseph, Dr. Chris Taylor, Dr. David Piche and Mr. Marc Lira. As well as this year's longest drive winners: Dr. Melanie Abbott-Cambridge and Mr. Andrew Martin, and closest to the pin winners: Ms. Shirley Levy and Mr. Steven Krupica.
We look forward to seeing you on the green in 2019 for Backswing's 15th annual tournament, which will be bigger and better than ever and will take place on Thursday, September 12, 2019.
Thank You to Our 2018 Committee Members
Dr. Rocco Guerriero

Chair of the Backswing Committee

President, NYRC BC

Mr. Ernie Wolkin

Committee Member

Chartered Accountant

Mr. Stephen Macaulay

Committee Member

Lawyer, AMR LLP

Mr. Andrew Martin

Committee Member

CMCC Student, Class of 2019

Mr. Clinton Cybulski

Committee Member

CMCC Student, Class of 2021

David Coleman, Director, Alumni Relations

Diba Kohandani, Special Events Coordinator