BC BackSwing Golf Tournament
The 2019 BC Backswing Golf Tournament has been cancelled. We apologize for any inconvenience. We will keep you updated on future CMCC events in BC. For further information, please contact events@cmcc.ca or 416-482-2340 ext 146.
Recap of BC BackSwing 2018
CMCC's 6th annual BC Backswing golf tournament took place under sunny skies on Wednesday, May 9 at the picturesque Richmond Country Club in Richmond BC. The event is an opportunity to raise funds for CMCC but also to engage with local chiropractors and other friends of CMCC.
Thirty-four golfers thoroughly enjoyed 18 holes of golf on a 6800 yard, par 72 course which is known as one of British Columbia's premiere golf venues. Set within the greenbelt of the agricultural land reserve, this championship level golf course is known for its tree lined fairways, well-positioned bunkers, and its signature raised, undulating greens.
Additional guests joined golfers in the evening for a sumptuous buffet dinner along with a silent auction featuring an array of items from Paul Simon concert tickets, to gift baskets, restaurant vouchers and more. Guests also participated in a raffle, 50-50 draw and could even purchase mulligans prior to the tournament.
Perry Armitage from McQuarrie Hunter LLP, also a silver sponsor, presented during dinner on the topic of the ICBC minor injury cap and what this will mean for British Columbians. Dr. Wickes also provided an updated on developments at CMCC.
Congratulations to the winning foursome of Keith Beaton, Llew Gittons, Brian Ralston and William Rogal who shot a very impressive 12 under par 60! Each of the winners received a $90.00 gift certificate from Kintec, a bottle of wine and a golf umbrella.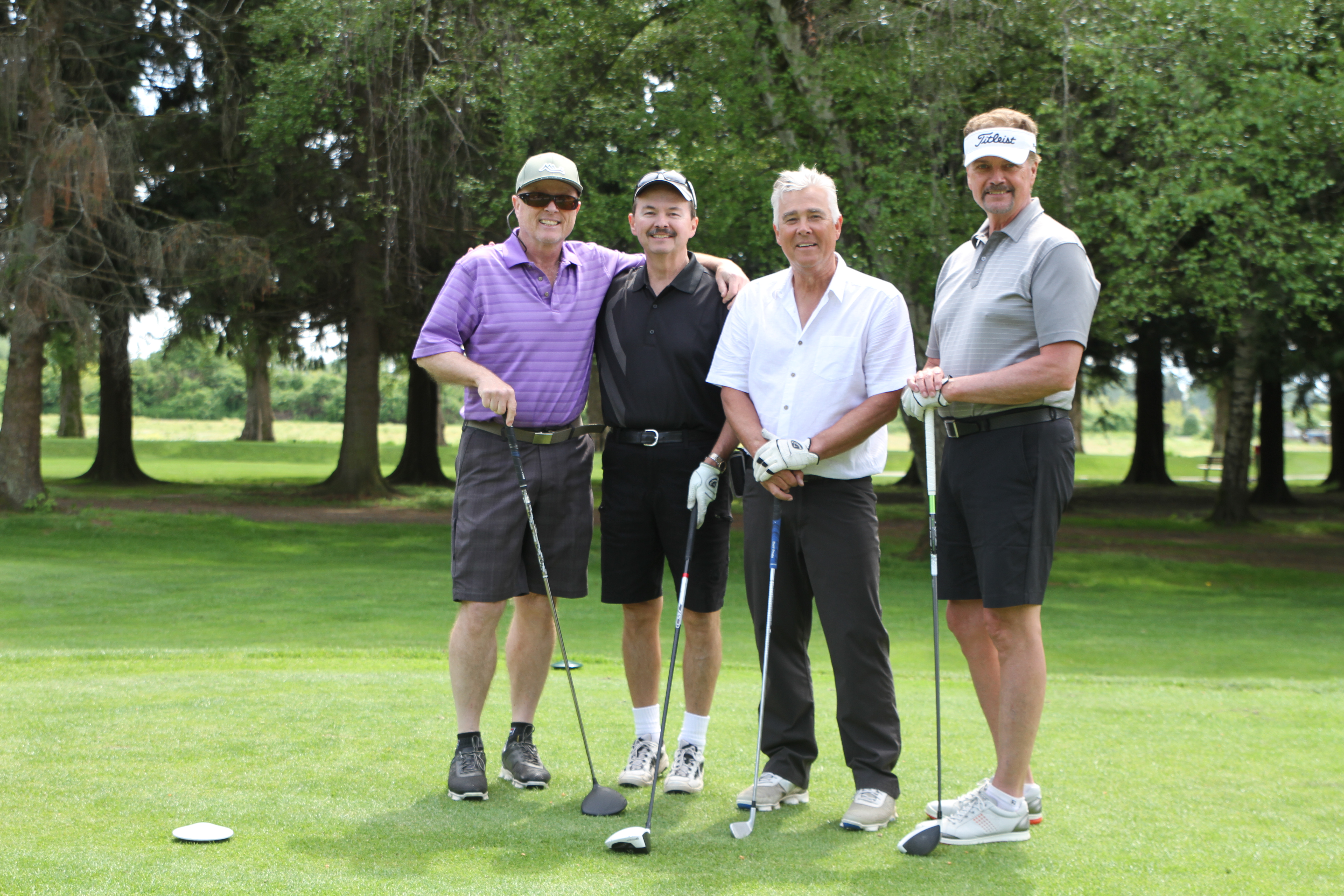 Thanks to the support of participants, sponsors and donors, the event raised approximately $11,000 for CMCC. We are also grateful to Richmond Country Club for all their assistance leading up to and during the tournament.