Practice OpportUnity '20
In association with the Ontario Chiropractic Association
Registration Now Open
The Practice Opportunity event takes place on February 12, 2020 and presents a unique opportunity to meet and interact with over 500 CMCC students and professionals, as well as chiropractors and associated business vendors.
The event consists of a panel discussion delivered by chiropractors (for CMCC students only), followed by a trade show. The exhibitor set up will begin at 9:30 a.m. and the tradeshow will closes at 4:00 p.m.
The trade show introduces students not only to chiropractors who may be looking to sell their practice or hire new graduates, but also to exhibitors and vendors who supply industry products and services.
Practice OpportUnity provides access to a valuable demographic of the next generation of chiropractors. Among those in attendance are 200 students from the Year IV Class, who will graduate in June 2020. Discuss any of the following opportunities: Associateships, Practices for sale, Space for lease and locums!
Showcase your latest equipment, supplies and services to the next generation of chiropractors. Take your booth to the next level and increase exposure by becoming a sponsor!
Click the Sponsorship Opportunities flip deck below to see how YOU can benefit from sponsorship and support CMCC at the same time!
Unable to attend Practice OpportUnity '20?
You can showcase your clinic by sending in materials for the Clinic Display Table! With over 500 students in attendance, this is a great opportunity to advertise associate opportunities, practices for sale, space for lease and sale, and locums. Additionally, materials will remain on display for at least two weeks following the event. Register by clicking "Display Material" at the top of this page.
For information on registration or becoming a sponsor, please reach out to Kristin Earle, Special Events Coordinator at: events@cmcc.ca or 416-482-2340 ext. 200.
We hope to see you at Practice OpportUnity '20!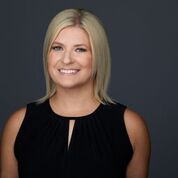 Dr. Megan Harris
Class of '03, CMCC
Practice OpportUnity '19 Attendee
"My two business partners and I attended CMCC's Practice OpportUnity 2019. Our Edmonton, Alberta practice has been experiencing steady growth over the past several years and we had been looking for a 7th Chiropractic associate to join our team. As all 3 studio owners are graduates of CMCC, we decided to make a trip back to our Alma Mater in Toronto to attend the annual Practice Opportunity Day. We had many positive interactions with the 4th year CMCC students and met some incredible candidates throughout the day. We were successful in finding the perfect individual, who joined our team in September. We would highly recommend CMCC's Practice Opportunity Day 2020 if you are looking to interact with qualified candidates face-to-face who are keen to meet you and learn more about YOUR "Practice Opportunity.""- Dr. Megan Harris