It is with great pleasure we announce that CMCC Homecoming '23 weekend will be held on Friday, June 2 to Saturday, June 3!

All Homecoming activities will take place IN-PERSON at the CMCC campus and at Bayview Golf & Country Club.

Our full weekend program offers 10 hours of Continuing Education (CE) and two social events: Friday Night Dinner featuring live entertainment and a Saturday afternoon casual BBQ!
Thank you for your interest. Registration is now closed.
Social Events
All Homecoming social events will take place both indoor and outdoor on CMCC grounds. More specific information will be available shortly as we finalize the details!

Friday Evening at the Exclusive Bayview Golf & Country Club
5:30 – 9:00 p.m. ET :
Cocktail hour sponsored by the Canadian Chiropractic Association (CCA)
Dinner
Welcome Remarks from the Board Chair, President's Address, 50th Anniversary Tribute, Governors Club Recognition, Anniversary Class Recognition & Alumni Awards
Live Entertainment featuring the Toronto String Quartet!
Saturday Afternoon at CMCC Campus featuring Toronto's Ultimate Smokin' Bones BBQ
1:00 – 3:00 p.m. ET :
Casual BBQ
Alcoholic refreshments provided by the Larry Frey Fund!
Backs in Motion Homecoming Class Challenge Presentation & Greetings from the new Students' Council President!
Campus Tours Available
Continuing Education Program
Our Continuing Education Division is pleased to present a 2-day program consisting of 10 CE hours. On Friday, registrants will be able to participate in a technique class, as well as FSTT™ (Force Sensing Table Technology™) and SIM lab workshops (5.5 CE hours).
On Saturday, there will be a practice management workshop on "How to Grow Your Chiropractic Practice," facilitated by Dr. Aymie Brousseau. The session is directed at seasoned chiropractors who are looking to optimize or prepare an exit strategy for their practice in the short or long term. (4.5 CE hours)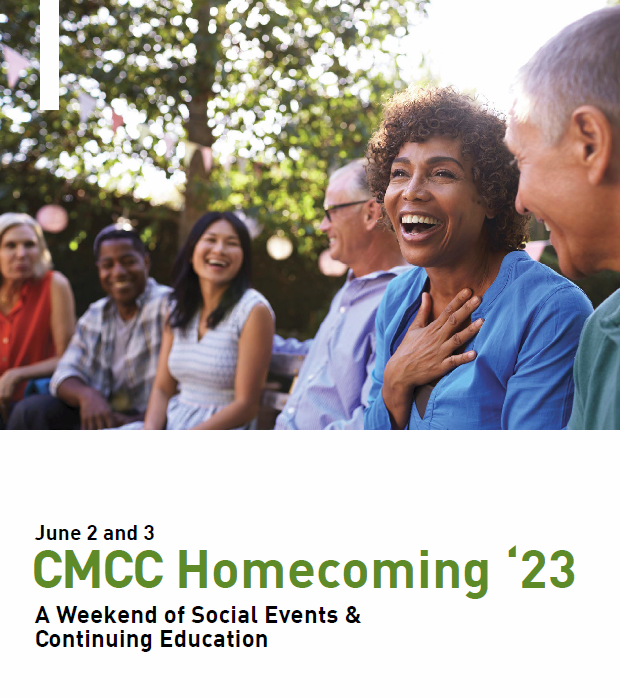 Click here to view our Continuing Education Program!
Alumni Awards
Participate in the annual Anniversary Awards by nominating and recognizing your peers for their contributions to the profession and their local communities. The categories are:
Alumnus/a of the Year
Community Service Award
Pioneer Award
Awards are exclusive to CMCC alumni celebrating milestone anniversaries: 2018, 2013, 2008, 2003, 1998, 1993, 1988, 1983, 1978, 1973, 1968, 1963, 1958, 1953

Thank you to those who voted. Homecoming Awards submissions are now closed.


Bidding is now open! Homecoming Art Auction
The Homecoming Art Auction, introduced in 2022 is back! All proceeds from sales of extraordinary artwork from a local Canadian artist go directly to support CMCC student initiatives! To learn more about CMCC's Art Auction, please visit our website at: cmcc.ca/auction. Please note, the auction closes June 7 at 6:00 p.m. ET.
Hotel Information
The preferred hotel for Homecoming '23 is the Sheraton Parkway Toronto North Hotel & Suites, 600 Hwy 7, Richmond Hill, ON L4B 1B2. Rooms are available at a special discount for CMCC Homecoming participants.

Please note: There are LIMITED rooms available and our group rate is only available until Monday, May 1. Please make your reservations soon to ensure you receive our discounted rate!

Available dates: Thursday, June 1 – Sunday, June 4
Discounted rate: $219 CAD per night + taxes and Amenity Fee*

*Included in the daily Amenity Fee of $10 per room per night is enhanced in room Wi-Fi, parking, fitness centre and pool access.

Click here to book your group rate for CMCC Homecoming June 2023!
Travel, COVID-19 & Protocols
The health, safety and wellbeing of the CMCC community Homecoming 2023 guests is our top priority for hosting a successful event. The pathway to achieving this is to monitor and adhere to all public health and government legislation as required and implement appropriate safety measures should they be warranted. CMCC's COVID-19 protocols are applicable to all persons on campus including Homecoming delegates:
Wear a mask if/when performing person to person treatment/contact (i.e., hands on technique class in Continuing Education) 
Visit CMCC's COVID-19 webpage for information regarding symptoms, exposure and testing.
Note: If you are flying in for the event, please consider travel insurance. With uncertainties brought on by COVID-19 even now, events such as these may be rescheduled or deferred should circumstances dictate.
Sponsorship
Homecoming 2023 presents a valuable opportunity to build brand awareness among a national and international demographic of chiropractors and guests.

CMCC is a not-for-profit, charitable organization that receives no direct government funding and relies on events such as Homecoming for support. All sponsors will be issued a business receipt in accordance with Canada Revenue Agency regulations.

There are a limited number of sponsorship opportunities. For more information, please email sponsorship@cmcc.ca or call 647-805-1744.


Should you have any questions or concerns, please email Kristin Earle at events@cmcc.ca.We look forward to seeing you at Homecoming'23!
Thank you to our Sponsors: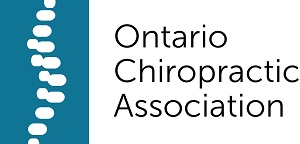 Centrepiece Sponsor:

Friday Night Cocktail Hour Sponsor: